Discover Update
Knowledge and tools to leverage the full potential of Digital Health.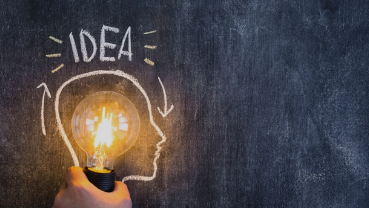 Do you think differently? Do you have unique ideas? Share your ideas with the top Healthcare experts and leaders at Health Parliament™
Transforming healthcare through innovation, capacity building, community networks and digital health solutions.
We are at the cusp of a major technology revolution. One major challenge is, the training of clinicians, para-medics and the support staff in digital health.

Professional Membership©
All the stakeholders associated with healthcare can register as Professional Members to excel to the next levels of the membership. The registrations are by application/referral.

Professional Plus Membership
All the stakeholders (grassroot level workers to industry experts) associated with healthcare can register as Professional Plus Members to excel to the next levels of the membership. The registrations are by application/referral.

Student Health Fellow©
Health Parliament™ team selects the Student Health Fellows. The Student Health Fellows are mentored by Health Parliament Fellows and get an opportunity to work on policy and other strategic issues.

Health Parliament Fellow©
The Health Parliament Fellows are mid-career professionals who will work and interact with the Change Makers to address key sectoral issues. They will also mentor Student Health Fellows.

Change Maker©
Health Parliament™ team will select leaders across the private and public sectors, in their respective domains and from across regions. Change Makers will ideate and lead the work on drafting knowledge papers and discussion forums on key policy and strategic issues.
Leadership Council©
This is the highest level in the Think Tank. The Leadership Council members are selected based on their exceptional contribution to healthcare. Leadership Council ideates and leads the thought leadership with regard to policies and strategies at the provincial, regional, national and global levels.
The Certified Digital Health Professional™ course has three levels- Basic, Advanced & Professional. We have taken a unique route as we believe that the industry is much ahead of academia, and that's the gap we need to fill. At Digital Health Academy™, we are partnering with the leading tech companies and industry associations to provide people with application-oriented learning with regard to the latest products & solutions, and their deployment in day-to-day practice. The faculty of CDHP are the industry leaders and practitioners of digital health. Our approach and methodology are not about just giving people theoretical knowledge, but the applications of these digital tools through this course. This sets CDHP as a unique course across the world, and probably the first of its kind. After doing this course, you will have a comprehensive understanding of digital tools and how to deploy them in day-to-day practice and gain a competitive advantage.
This is an annual forum for Knowledge Sharing, Networking and Ideating Solutions for fast-tracking the adoption of Digital Health. This summit is to Empower, Impact and Improve Healthcare.
By far the best team I've ever worked with. They truly understood the look I was going for and completely nailed it! I would highly recommend them as a company, you simply just won't find any better team!

Aura Brooks

Graphic Designer, Owl Eyes
It was really fun getting to know the team during the project. They were all helpful in answering my questions and made me feel completely at ease. The design ended up being twice as good as I could have ever envisioned!

Eve Crawford

Product Designer, That Biz
I'm wondering why I never contacted these guys sooner! Seriously, they all have commendable talent in their respective fields and knocked my concept out of the ballpark. Thanks for an amazing experience!

Jack Graham

Co founder, Coffee Inc
Salient is by far the most astonishing WP theme out there! I literally could not be happier that I chose to buy your theme! Your regular updates and superb attention to detail blows me away every time I visit my new site!

Zak Reid

Instructor, Skate Nao
Subscribe to the
Newsletter